GGI's Model United Nations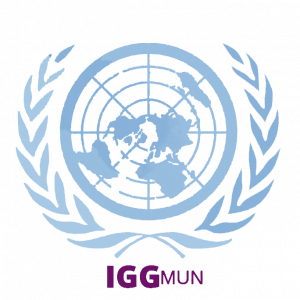 The MUN is a simulation exercise of United Nations negotiations. This exercise is on the one hand very formative in the sense that it allows participants to acquire a strictly diplomatic vocabulary and to develop their art of rhetoric, and on the other hand, because it allows them to introduce the world of diplomacy and inter-state negotiations in a playful way. In a MUN, participants play the role of ambassadors of their assigned countries and have the mission to agree on a solution to an international problem. 
The issues raised at the UN are varied and concern the environment, politics, the economy and development. The IGG offers you the opportunity to take part in negotiations on a new theme related to gender, because women are the first victims of inequalities and instabilities on a global scale. The MUNs organized by the IGG are part of our commitment to contribute to the transversalization of the gender perspective in international relations and public policies, and are in line with our commitment to make the diplomatic world and gender issues understandable through inclusive exchange spaces.
During this first MUN, participants discussed the political instabilities of the vast Sahel-Saharan region and their consequences on women's rights. In particular, it was a question of rethinking peace processes in light of the problems linked to the multiple violence suffered by women in the context of conflict.