Temps de lecture :
< 1
minute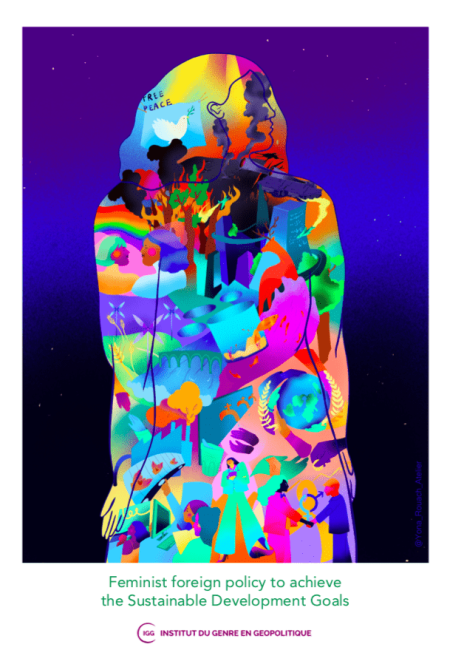 The recent succession of the global crisis has revealed the fragility of progress in terms of human rights and sustainable development. Albeit the Covid-19 pandemic, the war in Ukraine, the devastating impact of the climate crisis in South-East Asia and the Pacific Island territories, or the food crisis in the Sahel, each has gender-specific consequences. Women and gender minorities are more vulnerable and are more affected by the impact of those global perturbations.
In such context and for International Women's Rights Day, the Gender Institute in Geopolitics wishes to highlight the transformative and active capacity of feminist foreign policy.
Yet, achieving Sustainable Development Goals (SDGs) can only result from collaboration between governments, private and public sectors and civil society organisations. Designed to promote a more equitable and sustainable form of development, achieving the SDGs requires urgent, targeted and integrated action for both the long and short term. Unfortunately, the transformative framework needed for the 2023 Agenda fulfilment is not yet established, and some countries are falling behind.
Hence, how can feminist foreign policy be an indispensable tool for achieving the SDGs while responding to multiple global crises in an inclusive manner? How can feminist foreign policy, once reframed to be as inclusive and holistic as possible, achieve structural changes?
To quote this report: © Stella Reminy-Elizor, Julia Ricci, Héloïse Versavel, dir. Déborah Rouach et Alice Apostoly, "Feminist foreign policy to achieve the Sustainable Development Goals", February 2023, Gender in Geopolitics Institute, https://igg-geo.org/?p=12139&lang=en